Automated print productions – efficient and always up-to-date
Dynamic Database Publishing (DDP) optimizes and automates your publishing process substantially. The right solution for recurring publications with always the same grids, like:
catalogues
price lists
technical datasheets
offers
mail merge
You can update your publications quickly and easily – even shortly before printing starts and in different languages.
Take advantage of our perfect DDP solutions Xactuell (for Adobe InDesgin or QuarkXpress) and dox42 (for Microsoft Office) and save a lot of time and money in the production of your recurring publications.
Significant time saving
Adobe InDesign or QuarkXpress
Xactuell brings texts, images, tables or language versions from any data source directly into your layout document. In this way, you can produce any kind of publication centrally and without media discontinuity. This saves time and prevents errors. The software supports your individual system requirements and processes and always adapts to the current situation and changes.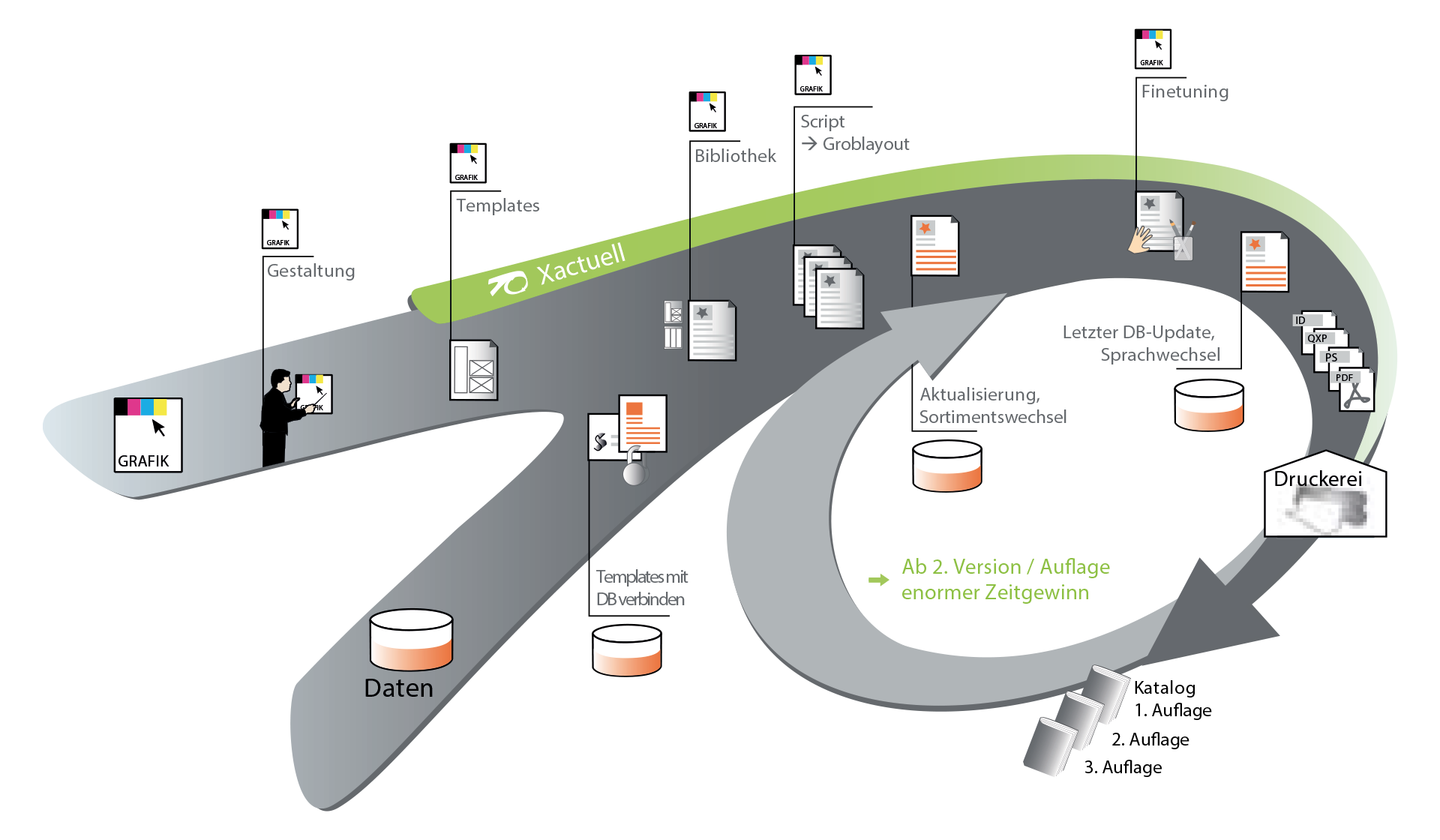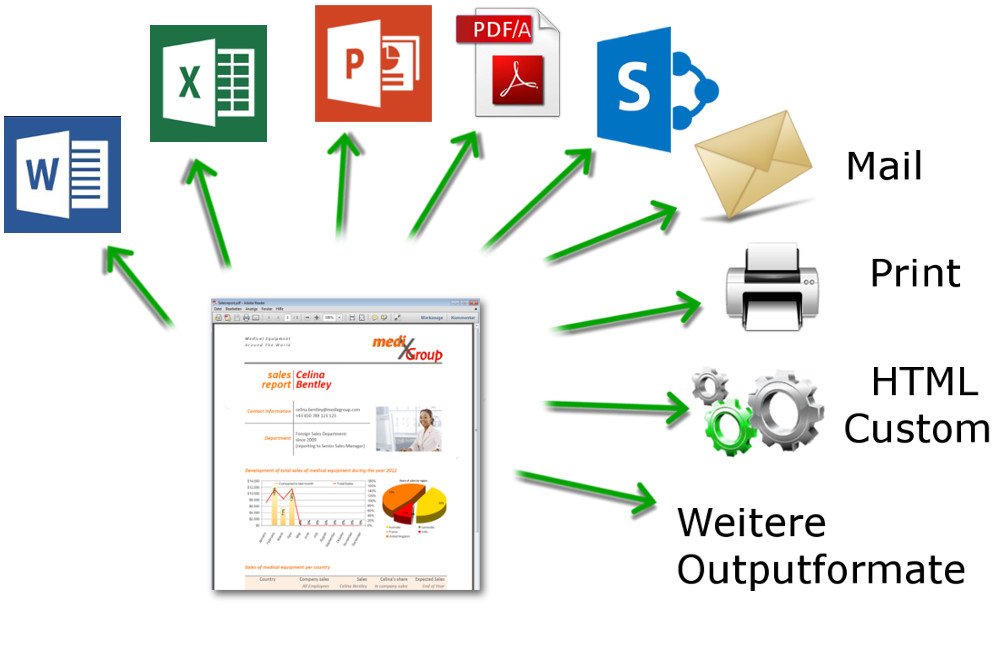 Microsoft Office
With dox42 you automatically generate Word documents, PowerPoint presentations or Excel reports with data from any source. Your business departments create and edit CI/CD-compliant templates independently and intuitively in the usual Microsoft Office environment. This pays off: hardly any coordination effort, significant time savings and less errors.
Xactuell and dox42 - at the top of DDP applications
With Xactuell and dox42 for DTP and office productions, we offer you two leading DDP applications on the European market. Both solutions are suitable for the system-supported, semi-automatic or fully automatic production of printed print publications resp. office documents. Whether SMEs or large corporations: a significant cost saving can be achieved within a short time.

With Xactuell and dox42 we provide you with the following services:
Designing templates
Create connections to your data sources (PIM, ERP, etc.)
Integrate your image database (e. g. CELUM DAM)
Programming of flow scripts for the best possible automation 
Implementing the update scripts