The new CELUM Version 6.4—for simple and uncomplicated asset management
Ready for the new NOVA UI?
With CELUM version 6.4 you are able to work in your familiar environment (Advanced User Interface) or with the new NOVA UI. Switch easily between the two CELUM interfaces in your profile. As an administrator you can define which user groups are allowed to use the NOVA UI.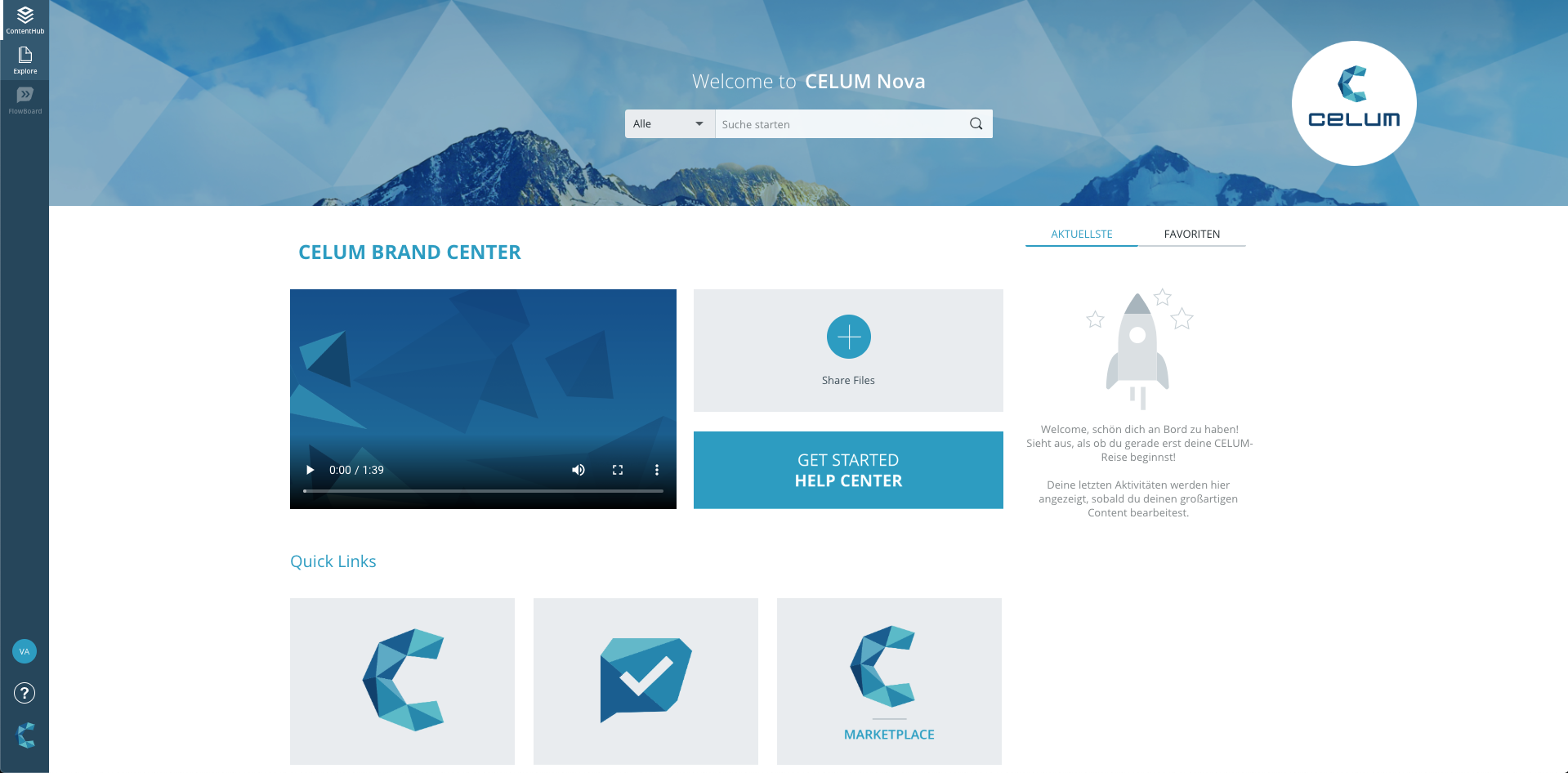 Improved filter options
Use dynamic filters to narrow down your assets for a better overview. Add more filter criteria or remove those you don't need. Save your filter option for later.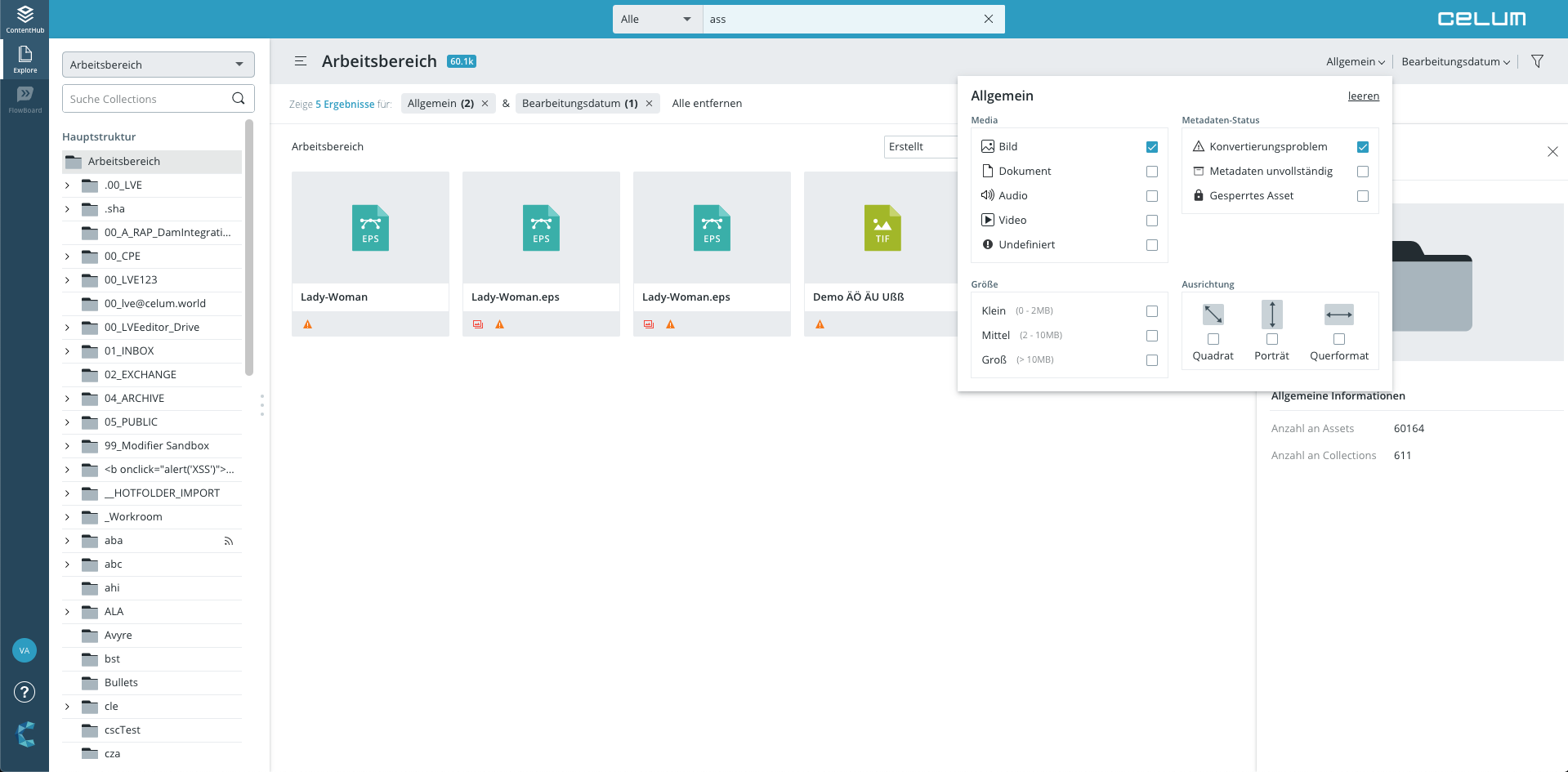 Context-sensitive full text search

The new full text search in CELUM 6.4 enables you to find assets without wasting any time. The new dialog shows you the search results directly in context as soon as you type in the first characters. The search can be extended at any time via the «Show more» option or with the «Advanced search» option to obtain more precise results.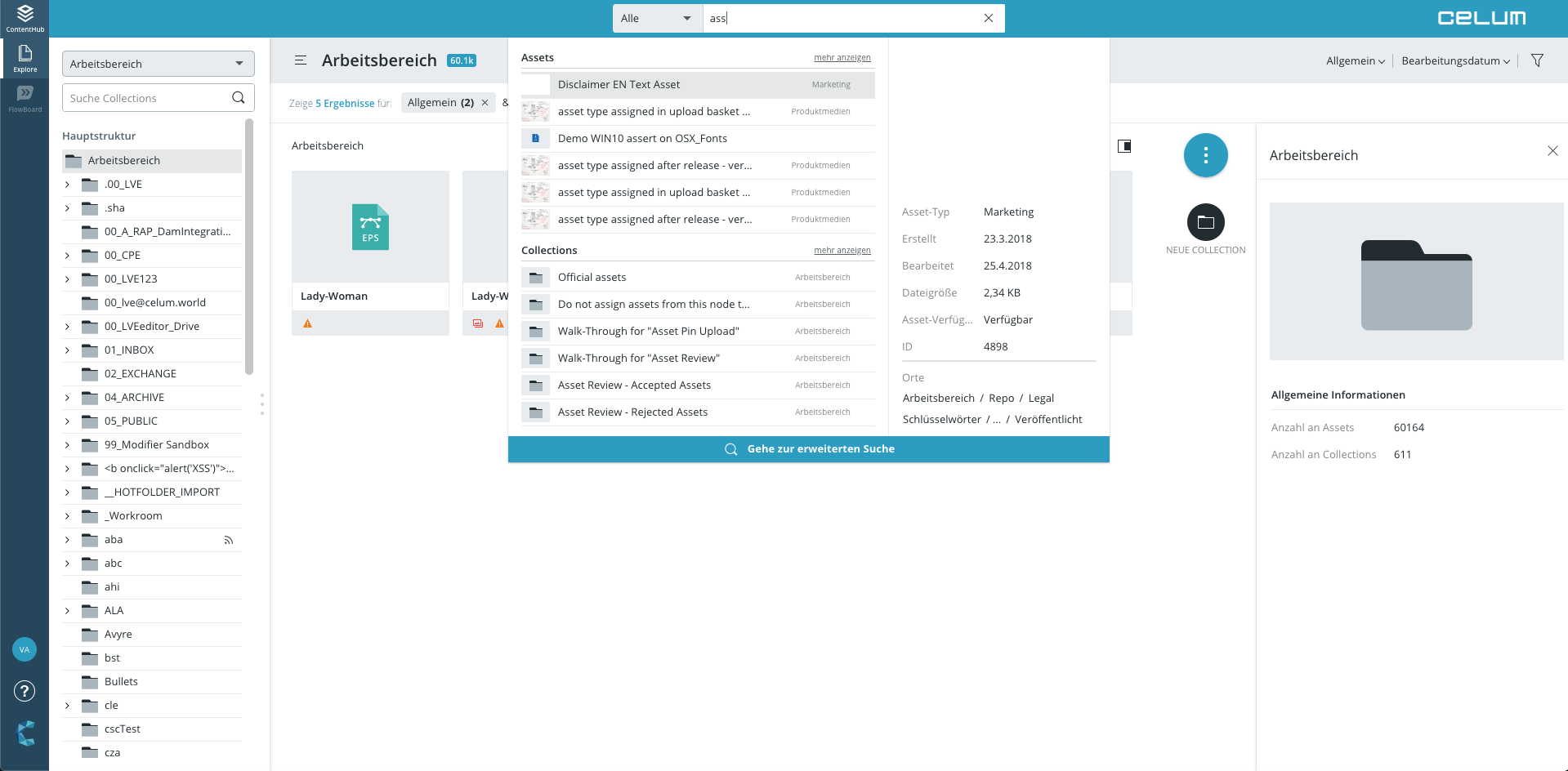 Metadata

Double-click on an asset to get to the detail page with metadata grouped by fieldsets and from there, a single click allows you edit said metadata.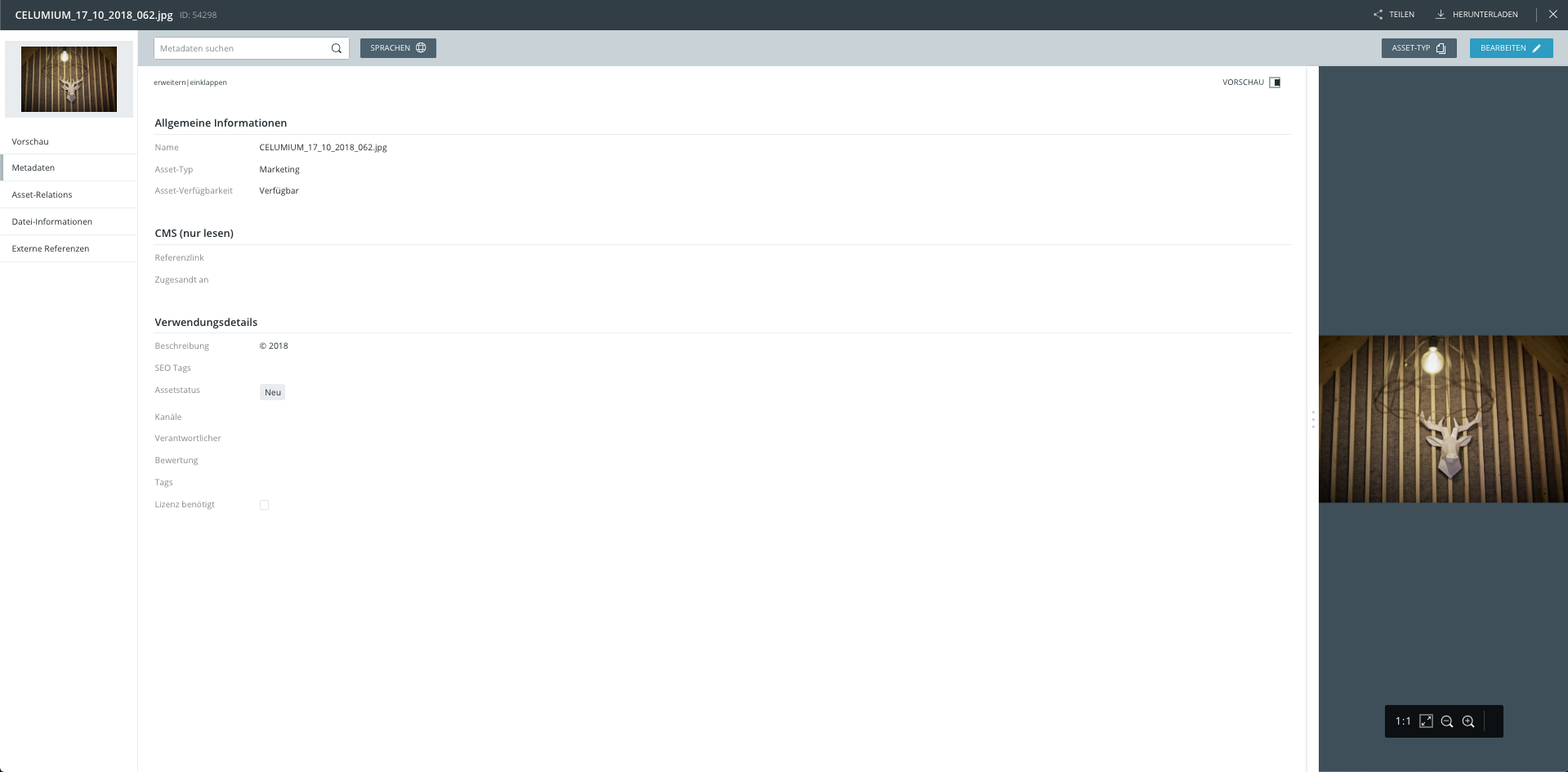 Easy collaboration—thanks to new add-on modules
With the new CELUM Cloud modules «FlowBoard for ContentHub» or «Workrooms®», you can connect to your DAM directly and benefit from the new workflow options. Furthermore, the new add-on modules «CELUM Drive» and «InDesign Link» allow for easy file synchronization with your desktop and make it easy to search, place and trace images and graphics directly within InDesign.