Take your multichannel marketing to the next level
CELUM's Digital Asset Management Suite enables you to optimize the entire lifecycle of your digital content and interact with your various teams.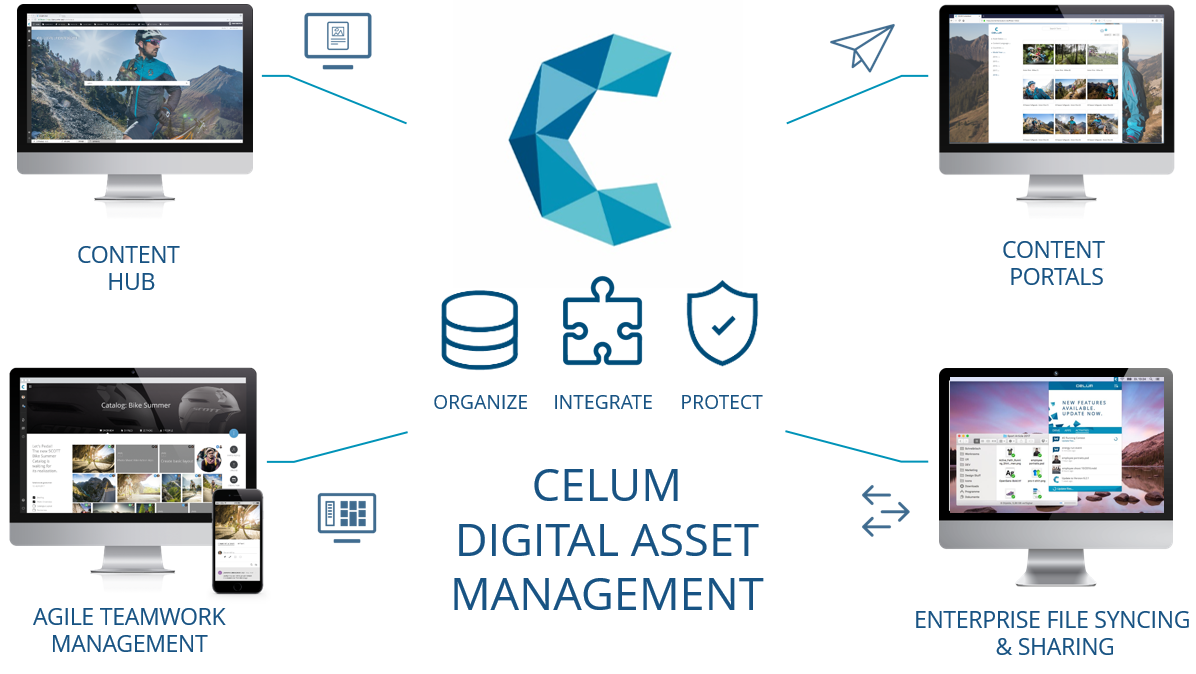 Do you need specific functionalities or integration with your existing systems?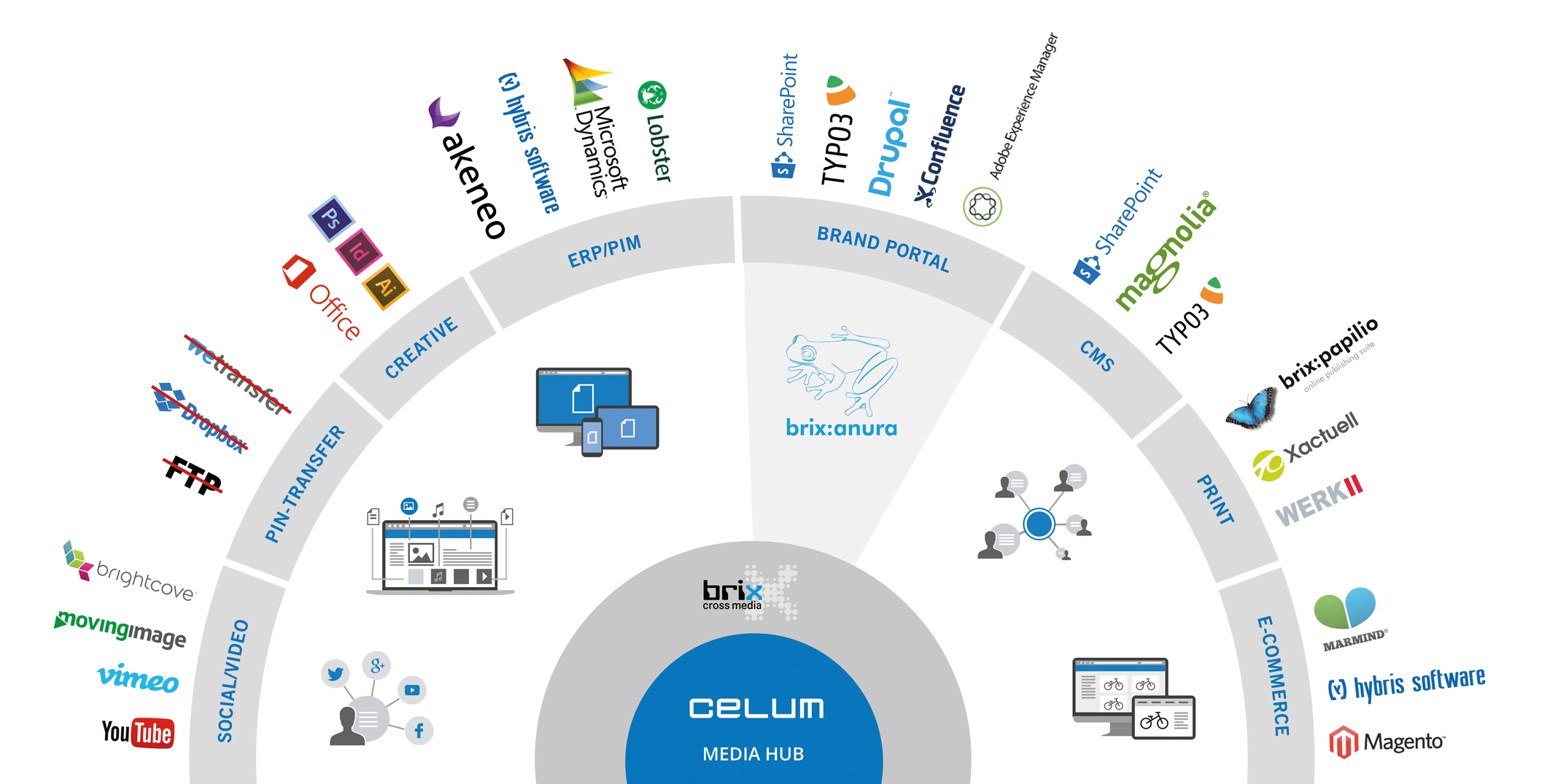 As a Preferred CELUM Implementation & Business Partner, we offer a wide range of CELUM Connectors & Extensions. Additionally, we continuously develop special customizings and individual extensions for our customers and other CELUM partners.
On the CELUM Marketplace, CELUM offers many other connectors & extensions for various application scenarios, which are either developed by CELUM partners or directly by CELUM.
---
CELUM Toolbox - the added value for your day-to-day business
With CELUM Toolbox, we offer handy additional features for your CELUM installation

Easily export metadata lists of all your assets, node structures and user data as well as import asset metadata, node structures, node metadata or users. This enables you to implement a simple translation workflow for your metadata.
Explore more about the CELUM Toolbox.

Where teamwork takes the spotlight
With CELUM Workrooms® you promote the visual and agile cooperation of your teams. Coordinate tasks, files and approvals centrally in one single tool. With one click you can configure the cloud solution and start collaborating immediately. The connection to CELUM DAM is a given, which guarantees process security.
CELUM Flowboards® helps you to improve your collaboration and approval processes with agile workflows. Its ease of use allows you to manage tasks in an uncomplicated way, to move projects forward and to shorten feedback loops and release processes. Designing simple and intuitive processes allows a fast implementation of ideas and actions.
Migrate from your existing system to CELUM DAM?
We'll get the optimum out of your DAM project for you.
As a long-standing CELUM Preferred Implementation & Business Partner, we support you with a team of specialists to migrate your existing solution to CELUM DAM reliably and securely. We achieve the optimum for you in all aspects of your DAM project.
brix offers the installation of CELUM either on-premises or on-demand for rent (SaaS). Together with you, we analyse your individual requirements and implement the best solution for you.
We implement CELUM solutions seamlessly into your existing system environment without media disruptions. Become one of our more than 50 convinced CELUM customers!