CELUMIUM 2021 – Summer Edition
by Philipp Böhner
24. September 2021
2 minutes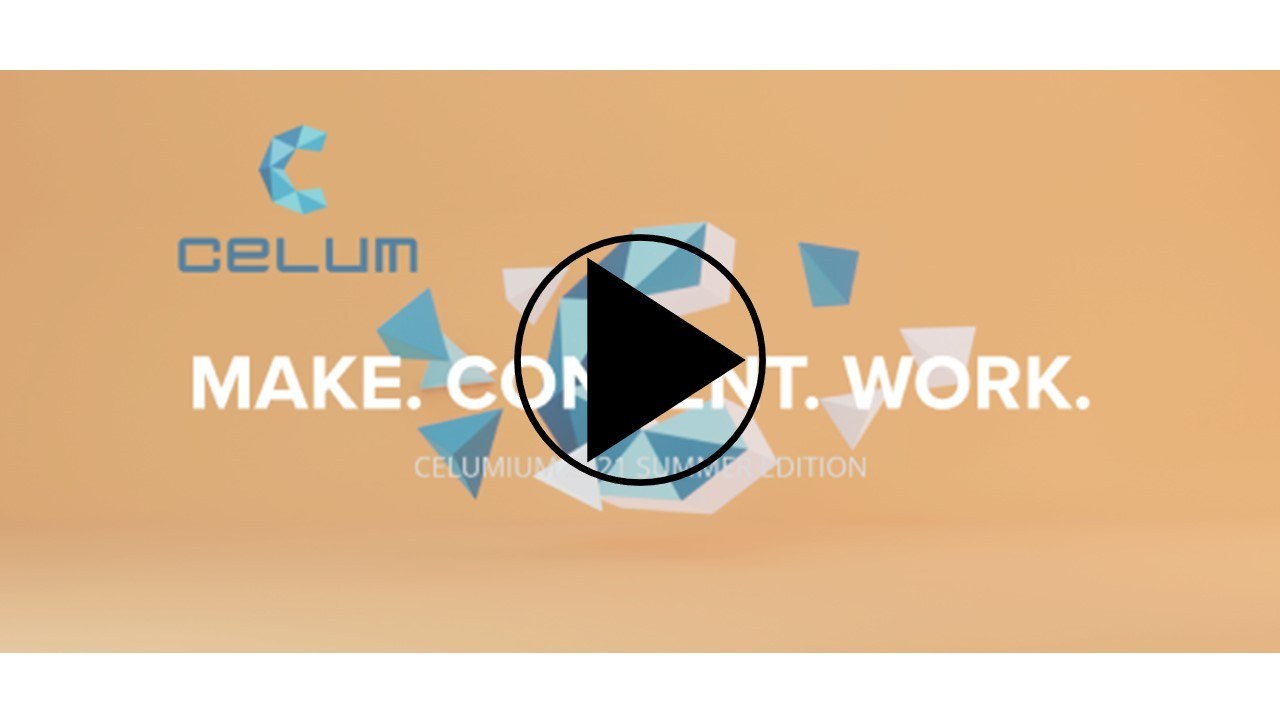 Once again an event on site... and what an event it was!
We are very happy that we could participate in this year's CELUMIUM Summer Edition live and thank the organizer CELUM, all participating customers and partner companies for this successful event.

The beginning – even before the actual starting signal for the event – was the CELUM Usergroup Meeting. This took place on September 1, 2021, for the first time after almost 2 years with a spatial meeting, in hybrid format. Thus, the still challenging conditions such as German rail strike and Covid travel restrictions could be intercepted in the best possible way.

After an exciting C-level Q&A, a new board was elected at the general meeting in addition to the usual agenda items.
On the two event days, there was a whole lot of content under the motto «Make. Content. Work.». This was presented in a varied and interesting program, well presented and excellently moderated. The program was embedded in a warm welcome and excellent catering, including a top-class barbeque.

We especially appreciated the many encounters and conversations, which we experienced as a real gain.

CELUM met the restrictions resulting from the challenges already mentioned with a well thought-out security concept and a successfully organized hybrid event.

The CELUMIUM 2021 – from our point of view a complete success.

On the CELUM blog you can find all the recordings from the conference and the masterclasses.
Be sure to check them out!