New customer: Welcome FIXIT
by Veronika Altenbach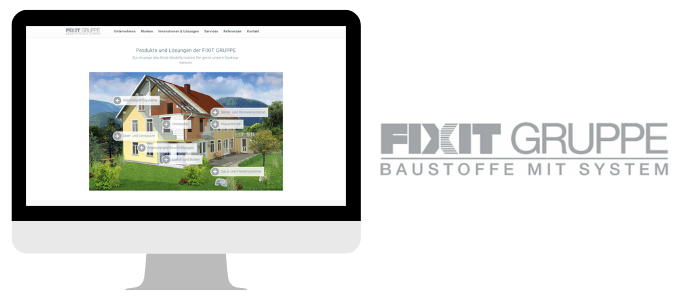 We are proud to welcome the FIXIT GROUP – with its top brands FIXIT, GREUTOL, HASIT, KREISEL and RÖFIX – as a new customer in the brix family. Searching for a new Digital Asset Management (DAM) solution capable of efficiently handling numerous products, the manufacturer of building materials chose Sharedien.
The FIXIT GROUP is represented across Europe with 69 locations in 18 countries and carries a diverse and advanced range of products through its five brands. The portfolio includes high-quality building materials manufactured from its own raw materials, as well as innovative complete solutions for facades, walls, and floors.
Sharedien convinced with the following characteristics:
Cloud-native DAM with an API-first approach
Centralized management of all types of digital assets
Processing assets without limits
Improved collaboration thanks to useful functions
Time saving due to centralized management and easy search
Consistent brand management with the integrated brand platform
Asset security through access control, authorization levels and versioning
Management of numerous assets and scalability with growth
Seamless integration capabilities with other systems
Data analysis and reporting to increase productivity and efficiency in dealing with digital content.
As an implementation partner for the FIXIT GROUP, we are very pleased to be able to implement the project for the introduction and use of the Sharedien DAM solution. Our experience and close collaboration will ensure that the manufacturer of building materials benefits from all the advantages that Sharedien offers in terms of efficient management and use of digital assets. Together, we will work towards a successful implementation of the project and support the FIXIT GROUP in taking their asset management to the next level.