Controlled brand appearance through a web-to-print solution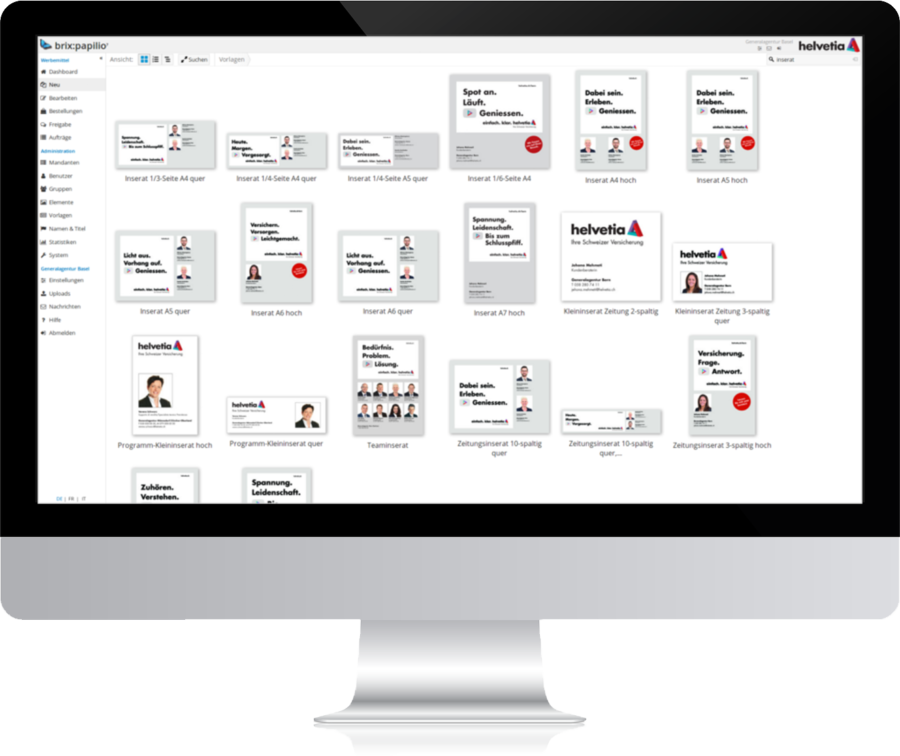 Simplify and optimize your publishing processes for your print channel:
Business stationery and serial letters
Advertisements and posters
Fact sheets and other data sheets
Flyers and Brochures
Web-to-Print speeds up and simplifies the production of your brand, marketing and corporate communications materials on the basis of predefined, CI/CD compliant templates. Personalizations, individualizations and localizations (e.g. languages, regions, branches, business units) are no longer time-consuming and cost-intensive processes in your company.
With Web-To-Print, the decentralized and independent creation of communication media directly by the organizational units of your company is possible - because it is easy to operate and 100% CI/CD compliant.
The brix experts will work out a publishing solution with you that meets your needs.
Clever, smart and functional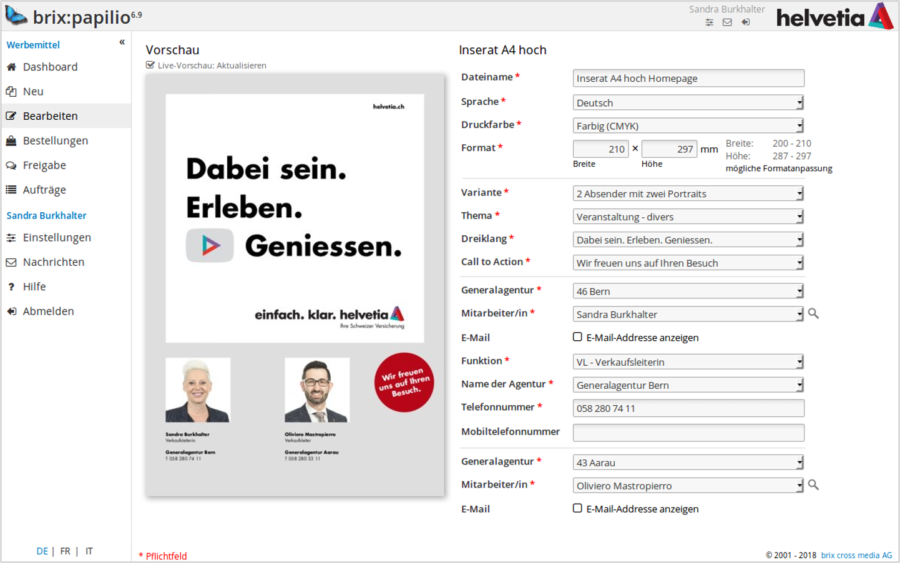 A modern web-to-print system operates intuitively and offers functionalities such as:
Definition of fixed and variable content (text and image)
Upload of individual images within the scope of the specifications
Dependencies between input fields
Autonomous administration of predefined content and dependencies
Order approval by a controlling instance
Definition of special formats
Specification of order information for print jobs
Live preview, PDF output (office, preview, print) and other output formats
brix:papilio - the Swiss web-to-print solution
With brix:papilio, we offer a smart, flexible and easy-to-use web-to-print solution for decentralized, CI/CD compliant production of your communication materials. The system is available as software-as-a-service (SaaS) or on-premises - with or without interface to CELUM DAM.