Akeneo PIM Summit 2020 (APS)
by Veronika Altenbach
10. February 2020
4 minutes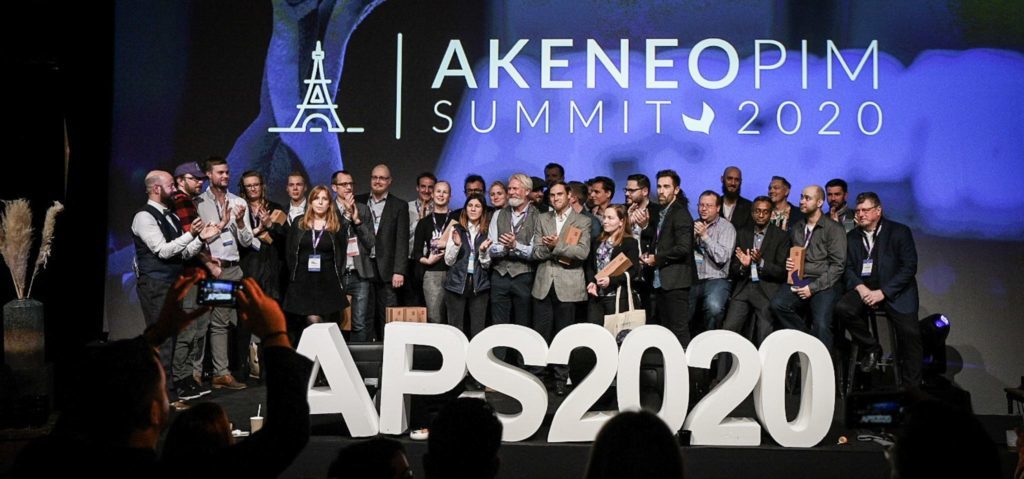 At the beginning of February 2020 Akeneo welcomed more than 500 members of the «Akeneo Family» to the Akeneo PIM Summit in Paris. During two days we learned all about the new release Akeneo 4.0 and got a good insight of how PIM is used to solve omnichannel challenges and how Product Experience Management (PXM) is changing the PIM market.
The Summit was opened in style and in clothes befitting the location by Fred de Gombert (Akeneo CEO) at Espace Clacquesin, a historic brewery and distillery just outside Paris.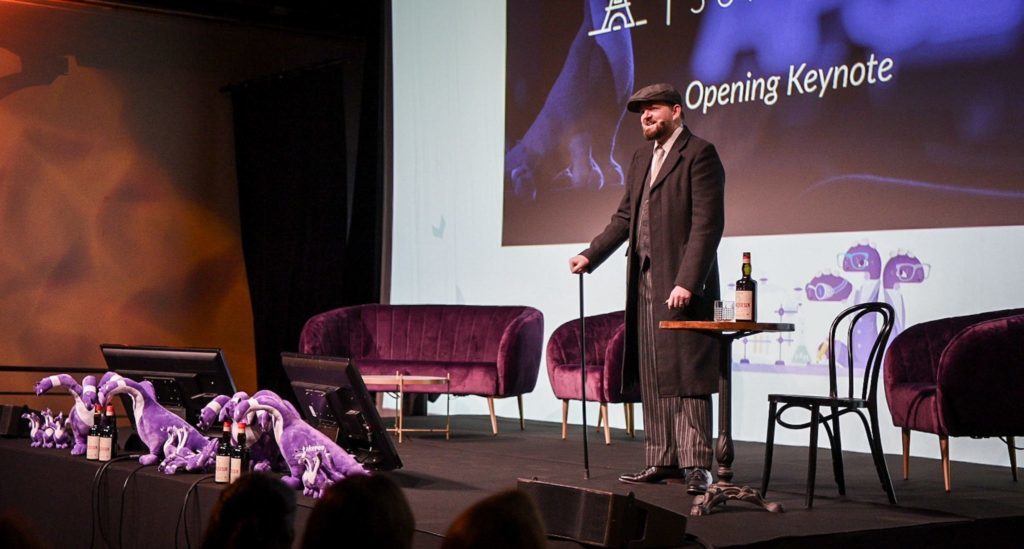 What does Akeneo have to do with beer?
In his Opening Keynot, Fred presented us the five values of Akeneo: Humility, Innovation, Benevolence, Openness and Beer. Why beer?

The craft beer industry seems to offer a good comparison for the current state of the product experience.

The enormous growth in popularity of Craft Beer, which originated in the USA, has created numerous microbreweries that want to participate in the success of this change, while the beer consumption has not increased overall. This leads to a competition between these new companies for the same small group of customers.

A similar situation is currently being observed in a number of industries as e-commerce and omnichannel sellers flood the markets with countless offers, giving consumers an unprecedented choice.

This is precisely where product information and product experience are expected to play a central role. The bottom line is therefore: «Offer your customer dynamic and compelling experiences – at every touch point».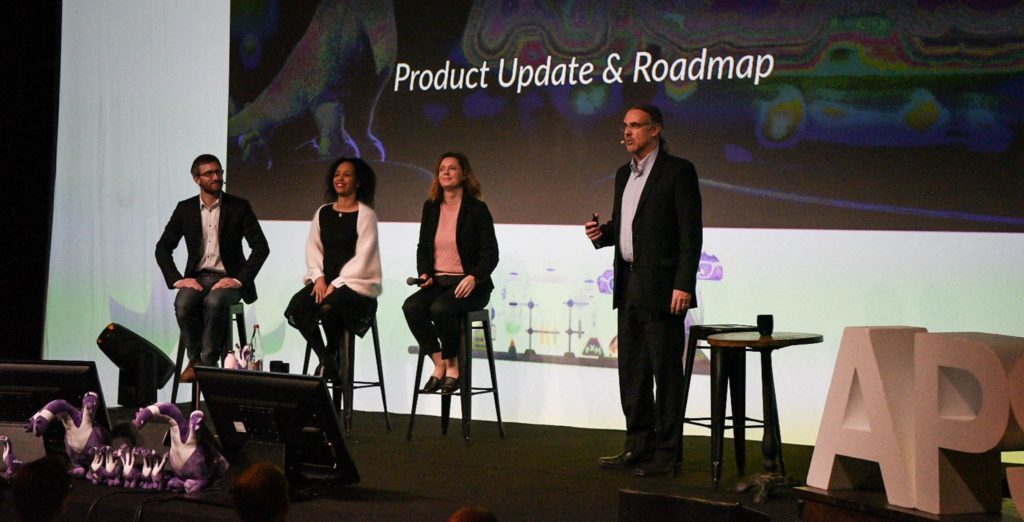 The new version Akeneo 4.0 is available!
Find out what's new in Akeneo 4.0.
Asset Manager
As consumers move more and more to digital channels, assets such as photos, videos and documents have become indispensable to brands and retailers. Now you can manage all your digital assets better to increase customer confidence and emotional impact:
Better Asset Organization
Improved asset transformation and linking capabilities
Dedicated asset library for integration at API level
Of course, our CELUM DAM connector is already ready for Akeneo 4.0.
Data Quality Insight
A new dashboard helps to further improve your product experience through higher product data quality. It allows you to quickly identify and efficiently correct:
Spelling errors
Inconsistencies
Formatting problems
Connection Module
The new module dramatically simplifies interface management. Easily connect your third-party systems such as ERP, MDM or other systems to your Akeneo PIM system. An efficient API-based integration is now available. Therefore, data flows into and out of the PIM can be monitored effortlessly and securely.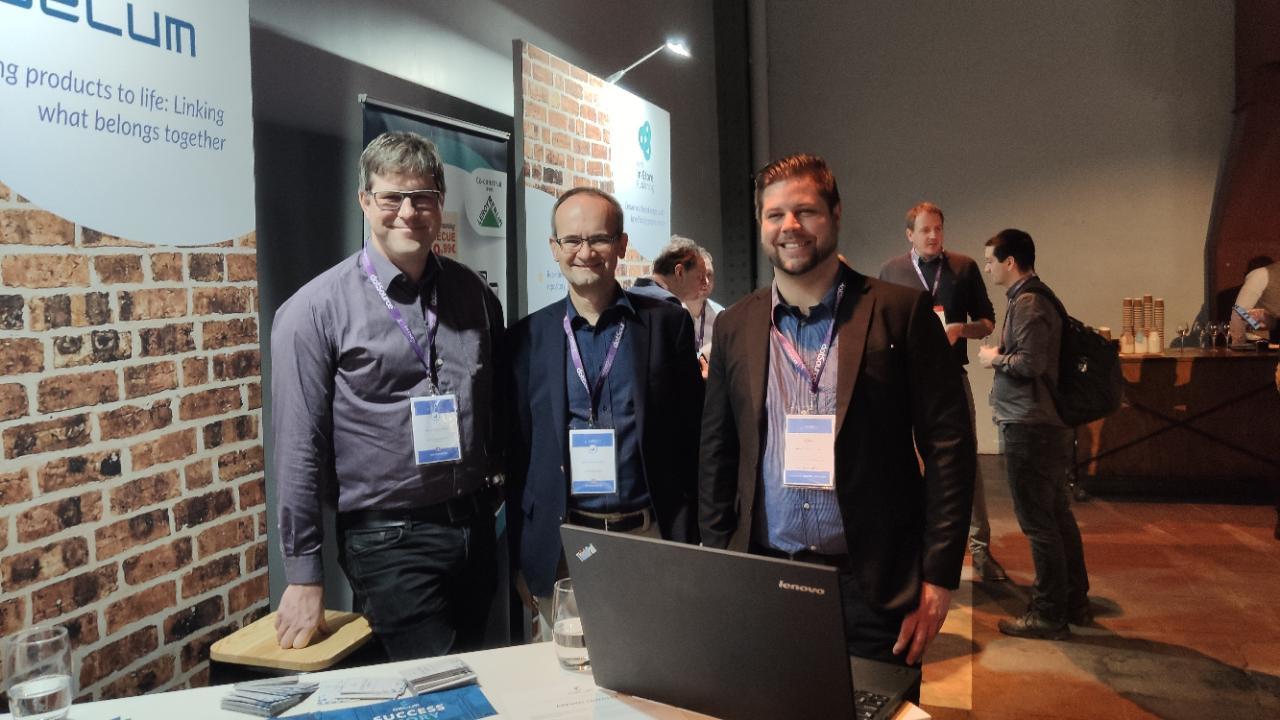 A #DAM good team comes with #DAM good solutions!
This year we visited Paris on a double mission. On the one hand, as Akeneo Bronze Partner and on the other hand as Preferred Implementation Partner of CELUM. Together with CELUM, the brix team was able to demonstrate how the Product Experience with Akeneo PIM can be improved with CELUM DAM.
Additionally, we have optimized our celum-akeneo:connect module which we introduced last year to get the best out of both products. The connector offers perfect synchronization of product information from Akeneo PIM with product assets (images, videos, documents) from CELUM DAM.
There's gotta be some fun...
Together with the Akeneo team, as well as with many customers and partners, we had many interesting conversations about PIM and PXM as well as DAM and DDP, and shared future visions as we toasted the successful event together.